Ho'oponopono is the practice of 'setting thing right', bringing things into alignment and cultivating forgiveness.
In this Live Online Ho'oponopono Workshop we will:
Focus on the practice of Hawaiian Ho'oponopono & Forgiveness

Learn about various Ho'oponopono Traditions

Learn simple practices for clearing energy and inviting forgiveness

Connect with and send healing to our Ancestral Lines

Align our Triune Selves (child self, conscious self, higher self)

Offer Huikala (Infinite Forgiveness) to all our relations and to ourselves
Forgiveness accesses the vibrational plane where unconditional love is ever-present
Once you register for the ho'oponopono workshop, you will be in our system. Two days prior to the event, you will receive an email with login information for the online Zoom class.
Please email us with any questions.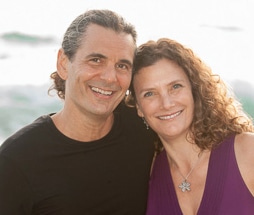 Presenters: Tom Cochran and Donna Jason, founders of Sacred Lomi
Tom and Donna have been teaching Sacred Lomi and Ho'oponopono for over two decades and have dedicated their lives to supporting people to live more authentically, to love more deeply and to liberate themselves from patterns that prevent them from living their best life.
In order to make this as accessible as possible we have reduced the cost from $39 to $20.
Stay Safe. Be Kind to Yourself. Keep Your Dreams Alive.
Blessings & Aloha