San Diego Lomi Lomi Massage
$475 / 24 CE's
This 3-day course provides students with a solid foundation in the art of Sacred Lomi, synthesizing Hawaiian 'Temple Style' Lomi Lomi with life-changing principles and tools to support participants to thrive in their life and practice. Adaptations are taught to bring this powerful, shamanic work into any healing environment. The San Diego Lomi Lomi workshop qualifies students for Advanced Trainings. Students learn career lengthening skills, forearm work to save the hands and self-care to bring balance and joy back into their practice.
Earn 24 Credit Hours through NCBTMB and receive a beautiful color certificate upon completion of course.
Students practice and receive Lomi Lomi each day, allowing them to experience for themselves the aloha, beauty and transformational power of this healing, flowing, forearm massage.
This workshop is for massage therapists, healers and individuals who would like to experience transformation through bodywork and learn how to offer this sacred healing practice to others.
Experienced students are invited to refine and deepen their skills as well as heighten their intuitive abilities with individual attention and guidance.
Sacred Lomi is approved by the National Certification Board for Therapeutic Massage and Bodywork as a continuing education Approved Provider.
"There are not sufficient words to express my appreciation and gratitude for your work, and your kind teaching method. I feel extremely lucky to have made this class and look forward to the next time!"
David B, LMT

"One of the most profound workshops I've experienced and one that really that really resonates with my soul." F. Barrows, Punta Gorda, FL

"It was a pleasure and honor for me to be in your class. I had a genuine breakthrough in self love and acceptance! I will never forget that moment. Thanks for everything." Mike G., CMT
Students Learn:
The Fundamental Runs on the Back and Front of the Body
Draping and adjusting the runs for the spa environment
Self Trust & Cultivating Intuition
Conscious Stretching & Self Care for the Healer
'Flying / Ka Lele' – Shamanic movement
Exercises in Presence
Principles of Ho'oponopono – Hawaiian Peacemaking
Techniques for Staying in Balance While Maintaining a Service Oriented Life and Career.
All Are Welcome This workshop is open to those interested in both the healing arts and the transformational power of the Hawaiian tradition. Experienced professionals and those new to the healing arts are welcome. Great care is taken to assure that each individual benefits from the group environment while receiving professional in-depth guidance and practice.
Registration Policy A $75 Deposit will hold your place in the 3 Day workshop. Deposits are non-refundable but will be held as a credit towards another workshop should you need to cancel. All cancellations must be made within 7 days prior to the workshop date or the tuition will be forfeited.
Location
Radisson Hotel San Diego – Rancho Bernardo
11520 W. Bernardo Court, San Diego CA 92127 858-451-6600
The Radisson Hotel San Diego includes
a full breakfast, free parking, wifi, swimming pool and hot tub. Conveniently located within 30 minutes of San Diego Zoo, Legoland and other attractions as well as Beaches, downtown and the San Diego International Airport. Free parking is also for those taking the workshop but not staying at the hotel.
Group Rate for Sacred Lomi is $104
+ tax and includes all of the above.
Facilitators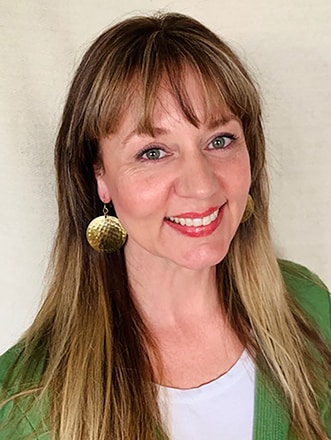 Kim Konopaski
Kim is an advanced teacher of Sacred Lomi and a practitioner since '09. She is a business owner and yoga instructor trained in Deep Tissue, Injury Treatment massage, Trigger Point, Cupping, Hot Stone and Swedish massage. Kim brings a deep, heart-felt approach, technical knowledge, vast experience and limitless compassion.
D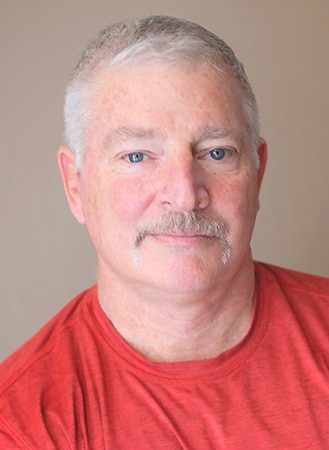 avid Adkins
David is an accomplished teacher and practitioner of Sacred Lomi™. He is also trained in Swedish, Deep Tissue and Lymphatic Drainage. As the Owner of Empowered Massage LLC, a retired Army Sargeant and a master level instructor at the Sapper Training Detachment, David has a diverse and outstanding repetoire of communication skills as well as a deep understanding of the importance of healing traumatic memories in the body.
All Workshops have a minimum ratio of one teacher per 12 students. Teaching Assistants will be added as needed.
SaveSave
SaveSave
SaveSave
SaveSave
SaveSave
SaveSave
SaveSave
SaveSave
SaveSave
SaveSave
SaveSave
SaveSave
SaveSave
SaveSave
SaveSave
SaveSave
SaveSave
SaveSave
SaveSave
SaveSave
SaveSave
SaveSave
SaveSave