Westlake Village 3 Day Sacred Lomi Workshop
September 22, 2017 @ 8:30 am

-

September 24, 2017 @ 5:30 pm
Lomilomi Workshop in Westlake Village*
This workshop location has moved from Agoura Hills to Westlake Village!
We have also waived all late registration fees.
3-day Sacred Lomi workshop in Westlake Village (20 minutes inland from the Malibu Coastline) provides students with a solid foundation in the art of Sacred Lomi®. Adapted from Hawaiian 'Temple Style' Lomilomi, this course teaches this exotic form of massage and qualifies students for our advanced trainings. Students also learn career lengthening skills, earn 24 Credit Hours through NCBTMB
Students practice and receive Sacred Lomi® each day, allowing them to experience for themselves the aloha, beauty and transformational power of this healing, flowing, forearm massage.
"I wish everyone could experience the same wonderful, loving and healing… There are not any words to thank you enough… It has been an honor to learn from you. Looking forward to the next time! Thank you, thank you, thank you!" Anne Green
Sacred Lomi is approved by the National Certification Board for Therapeutic Massage and Bodywork and Florida State as a continuing education Approved Provider.
Students Learn:
The Fundamental Runs on the Back and Front of the Body
Draping and adjusting the runs for the spa environment
Self Trust & Cultivating Intuition
Conscious Stretching & Self Care for the Healer
'Flying / Ka Lele' – Shamanic movement
Exercises in Presence
Principles of Ho'oponopono – Hawaiian Peacemaking
Techniques for Staying in Balance While Maintaining a Service Oriented Life and Career.
All Are Welcome This workshop is open to those interested in both the healing arts and the transformational power of the Hawaiian tradition. Experienced professionals and those new to the healing arts are welcome. Great care is taken to assure that each individual benefits from the group environment while receiving professional in-depth guidance and practice.
Registration Policy A $75 Deposit will hold your place in the 3 Day workshop. Deposits are non-refundable but will be held as a credit towards another workshop should you need to cancel. All cancellations must be made within 7 days prior to the workshop date or the tuition will be forfeited.
Location:
Hyatt Regency Westlake Village
Phone: (805) 557 1234
Address: 880 S. Westlake Blvd. Westlake Village, California, USA, 91361 Sacred Lomi Discounted Price for Rooms: $169 / night – there are also other hotels nearby like the GoodNite Inn in Calabasas if you'd like a less expensive option.
Facilitators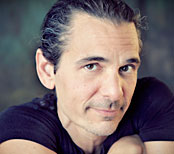 Tom Cochran spent eight years in Hawaii studying Hawaiian shamanism, the culture and the sacred art of Lomi Lomi. His deep love for the land and this powerful form of shamanic healing echoes through his teaching. "This work supports us in opening and remembering the majesty of our being and the power of our essence." Tom has spent the last two decades teaching and supporting healers on their path, in their lives and in their practices.
Donna Jason is a writer, filmmaker and teacher committed to the transformational power of the creative arts. She has an extensive background in theater, dance, creative visualization and healing through the emotional body. Donna is the creative force behind the Sacred Lomi DVDs, the 7 Principles of Huna DVD and the Hawaiian Healing Intention Cards. "Opening to your authentic self is more important than anything."
Assistant Facilitators: TBA
Use Links Below to Sign Up, Pay Your Balance or Purchase our Special Pre-Workshop Value Set! Order by August 22nd for Agoura Hills Participants!
$119 All Inclusive
Come Prepared
Get More out of the Workshop
Workshop Cost: $425 with early registration / We have waived late registration fees for this workshop
You may reserve your space with a $75 deposit and pay your balance at any time up to 2 days prior to the workshop.
SaveSave
SaveSave
SaveSave
SaveSave
SaveSave
Who's Attending
16 people are attending Westlake Village 3 Day Sacred Lomi Workshop
Related Events