Ho'oponopono
Hawaiian Spiritual Practice for Setting Things Right & Peacemaking
Traditionally, the ancient Hawaiian practice of ho'oponopono was used within family systems to clear conflict and to restore and maintain good relationships. If anything was out of alignment or there was discord, a mediator would be brought in to speak with whomever was in conflict to 'set things right'. Ho'oponopono has also been used to set things right with super-natural influences, with one's ancestry and with one's surroundings. The practice of ho'oponopono recognizes that when things are not 'right' in the 'ohana (family), they can not be 'right' with the individual.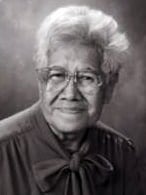 Kahuna Lapa'au, Mornah Nalamaku Simeona, who was honored as a living treasure of Hawaii, taught a system of ho'oponopono that embraces your cellular memories, your conscious self and your higher self, bringing all aspects of self into alignment so that you can take full responsibility for your life.
"Ho'oponopono is a profound gift which allows one to develop a working relationship with the Divinity within and learn to ask that in each moment, our errors in thought, word, deed or action be cleansed. The process is essentially about freedom, complete freedom from the past."  ~ Aunty Morrnah Nalamaku Simeona, Kahuna Lapa'au
Joe Vitale and Dr. Ihaleakala Hew Len wrote a best selling book called ZERO LIMITS on this form of ho'oponopono. In the book, they offer a simple phrase for clearing,
"I'm sorry. Please forgive me. I love you. Thank you."
This simple and brilliant tool invites humility, grace, and love. The phrase can be spoken silently to your own tender, child self or it can be spoken to the Divine, God or whomever you believe in.
Kahuna Harry Uhane Jim (author of Wise Secrets of Aloha) & his wife Sila Jim teach a different system of ho'oponopono that teaches you to answer to the authority of your soul and clear the chaos that is preventing you from navigating authentically in your life.
In our ho'oponopono workshops we teach many of the concepts of ho'oponopono, we offer powerful tools for forgiveness, peacemaking and cultivating inner peace by aligning your conscious self with your body memories and your higher self.  We create an experiential journey that supports you to heal your relationships with self and with others.
Relationships • Finances • Ancestry • Health • Trauma
Unconscious patterns in your body, your mind and your life may be attracting life experiences to you that echo your past, your ancestor's past or even past lives. By bringing awareness to those patterns, we invite you to heal and to send healing backwards through time to your ancestry.
Pono is to be 'right' with all things in your life.
By clearing and 'cleaning-house', you will learn to release patterning that is not in alignment with your highest truth and thus forever shift the trajectory of your life.
Ultimately ho'oponopono is about peacemaking with yourself, your ancestry and all of your relations and is probably one of the most powerful tools anyone can choose for healing their life.