Gray Bear Lodge, TN • Advanced Lomi Lomi
May 27, 2013

-

May 31, 2013

Advanced Lomi Lomi Workshops
Come together with like-hearted healers who are on the cutting edge of personal growth and on the forefront of transformation.

Sacred Lomi students, practitioners and teachers from all over the world, gathertogether at Harbin Hot Springs – set deep in the mountains of Northern California with amazing natural mineral springs. The retreat is a safe and sacred space to delve deeply into the essence of lomi lomi and ho'oponopono. Students support themselves and one another and deepen their practice and empty themselves of anything that is no longer serving their life or work as a healer.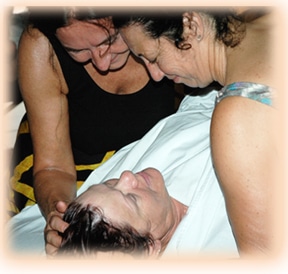 Consistently, Harbin has become a focal point for each person's healing journey.
Those who practice Advanced Sacred Lomi hold a remarkable space that can only be understood – from our perspective – as 'portals of light' on the planet, bringing love and healing to p0ints all over the world.
When a large group of light bearers gather –  magic happens!
Pre-requisites
In order to attend the Advanced practice Reunion you must have successfully completed either: Level I & II weekend workshops, a Three or Four Day Workshop or a Residential Retreat with Sacred Lomi. There are no exceptions to this rule. If you believe you qualify, please feel free to contact us (818) 865-8813.
Workshop Dates and Times
The workshop will begin at 4pm, Monday May 27th and end at 1pm on Friday May 31st. 
You're welcome to arrive on the property as early as 2pm on Monday the 27th. Our first meal will be dinner on Monday evening and our last meal will be lunch on Friday.
Early Arrival
As is our tradition, you can arrive a day early on the 26th and leave on June 1st – adding a day onto each side of the workshop. The stay-over cost is $110 / night for and includes dinner, breakfast and lunch the following day.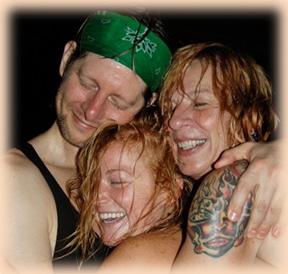 Wonderful Meals
The delicious meals provided with the workshop begin with dinner May 27th.
Breakfast, lunch and dinner are served each day until the 31st. On the 31st, breakfast and lunch are included. Gray Bear purchases only the finest local produce and prepares incredible meals that are primarily vegetarian.
Spouses & Children
Due to limited rooms and available activities we recommend that you call us to discuss whether it is a good idea for your spouse or children to come.
Gray Bear Lodge Contact information
Gray Bear Lodge P.O. Box 682 Hohenwald, TN 38462 • (615) 782-0469
www.graybear.org
Getting There
Nashville is the nearest airport. The drive from BNA (Nashville Airport is about 2 hours. Leaving the airport, I65 South is the route which takes you to Gray Bear. For ride shares we recommend posting on Sacred Lomi's Facebook page.
Brushing Up
If you haven't been to a workshop in a long time and need some reminders, remember our DVDs are available. The DVDs include clear hands-on instruction on the back and front of the body, plus review sections, history and philosophy.
Accreditation & Certification:
NCBTMB 32 Continuing Education Hours plus a Color Certificate.
Sacred Lomi: Hawaiian Temple Bodywork is approved by the National Certification Board for Therapeutic Massage and Bodywork as a continuing education Approved Provider.
Presenters: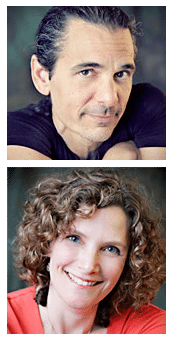 Tom Cochran spent eight years in Hawaii studying Hawaiian shamanism, the culture and the sacred art of Lomi Lomi. His deep love for the land and this powerful form of shamanic healing echoes through his teaching. "The land supports us in opening and remembering the majesty of our being and the power of our essence." For more about Tom…
Donna Jason is an filmmaker, teacher and writer committed to the transformational power of the creative arts. She has an extensive background in theater, dance, creative visualization and healing through the emotional body. "Our true essence always serves us. When we journey through layers of our identity, healing and accepting hurt places, we reconnect with our authentic self . It is our core self that we long for, that we're lonely for and that houses our truth, beauty and power" For more about Donna…
Related Events